Our story
Our mission: end fossil fuels
Let's replace fossil fuels with green electricity and green gas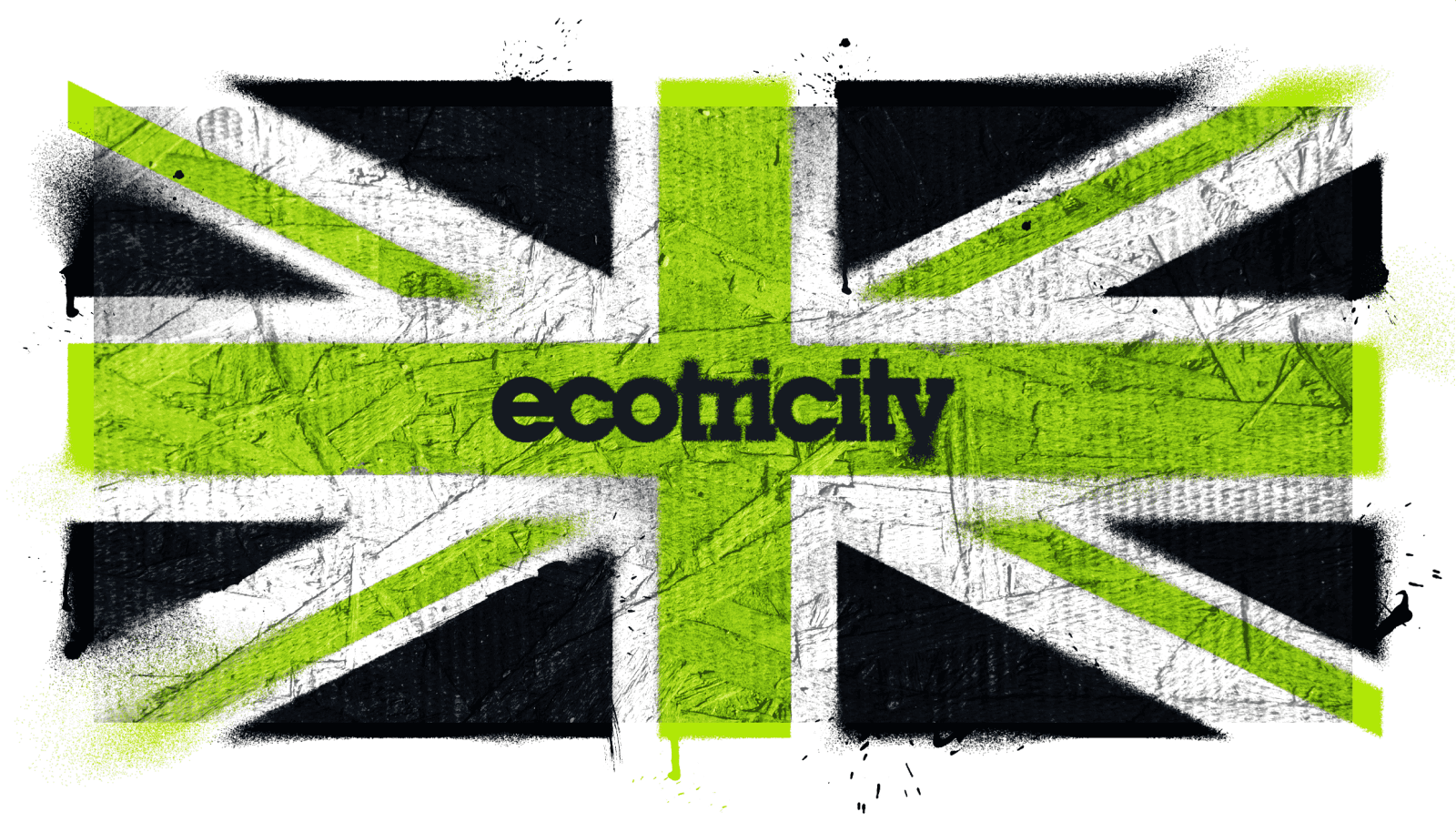 Why do we want to end fossil fuels?
At Ecotricity, our mission is to fight climate change. As an energy company, the best way we can do this is to end the use of fossil fuels by giving people an alternative – green energy.
How does green electricity help stop climate change?
Ecotricity was the first energy company to offer its customers green electricity. We started with one windmill in Gloucestershire and have carried on building new wind and solar parks around Britain. Whenever a home or business switches to Ecotricity for their electricity, they stop using fossil fuel to power their home and start using green energy.

Other energy companies have followed our lead, and today around 33% of the energy used in the UK comes from green sources. But there's still a long way to go, and there are still fossil fuel power stations across the country, coughing carbon dioxide into the air and increasing the effects of climate change. We want to stop that by continuing to build wind and solar parks as we grow, as well as exploring different types of renewable energy.
How can green gas replace fossil fuels?
Across the UK, we still heat our homes and businesses using fossil fuels – mainly natural gas. About 1% of the gas we supply today is green gas from sustainable sources. The rest is carbon neutralised gas – we invest in carbon reduction programmes to cancel out the carbon burned.

This isn't our ideal solution, and at first, we thought the best route was for the country to switch from gas to green electricity for its heating and cooking. However, we now see green gas as the way forward. We believe we can build enough green gas mills – making biomethane from grass cuttings – to replace natural gas in the grid. When the grass grows back, it absorbs the carbon dioxide created by burning green gas. Then we cut the grass and make more green gas, and the sustainable cycle repeats itself.
We've come a long way. Every new customer who joins Ecotricity reduces the amount of fossil fuel burned to produce electricity. Our aim now is to remove fossil fuel natural gas from the grid and replace it with green gas.

By joining Ecotricity, you're helping us make that happen. We'll invest your bills in building new wind, sun and green gas mills.